Learn
Online
Marketing!
INTELLI
Educational
Do you want to discover the practical application of various online marketing tools, from websites and newsletters to organic and paid searches, tracking and reporting of results? Whether you're new or a professional in the world of online marketing, you can now enhance your knowledge or you can benefit from online marketing.
Educational INTELLI takes place in Baia Mareat the headquarters of Intellisoft between 9 to 10 August 2016, participation being made on the basis of selection.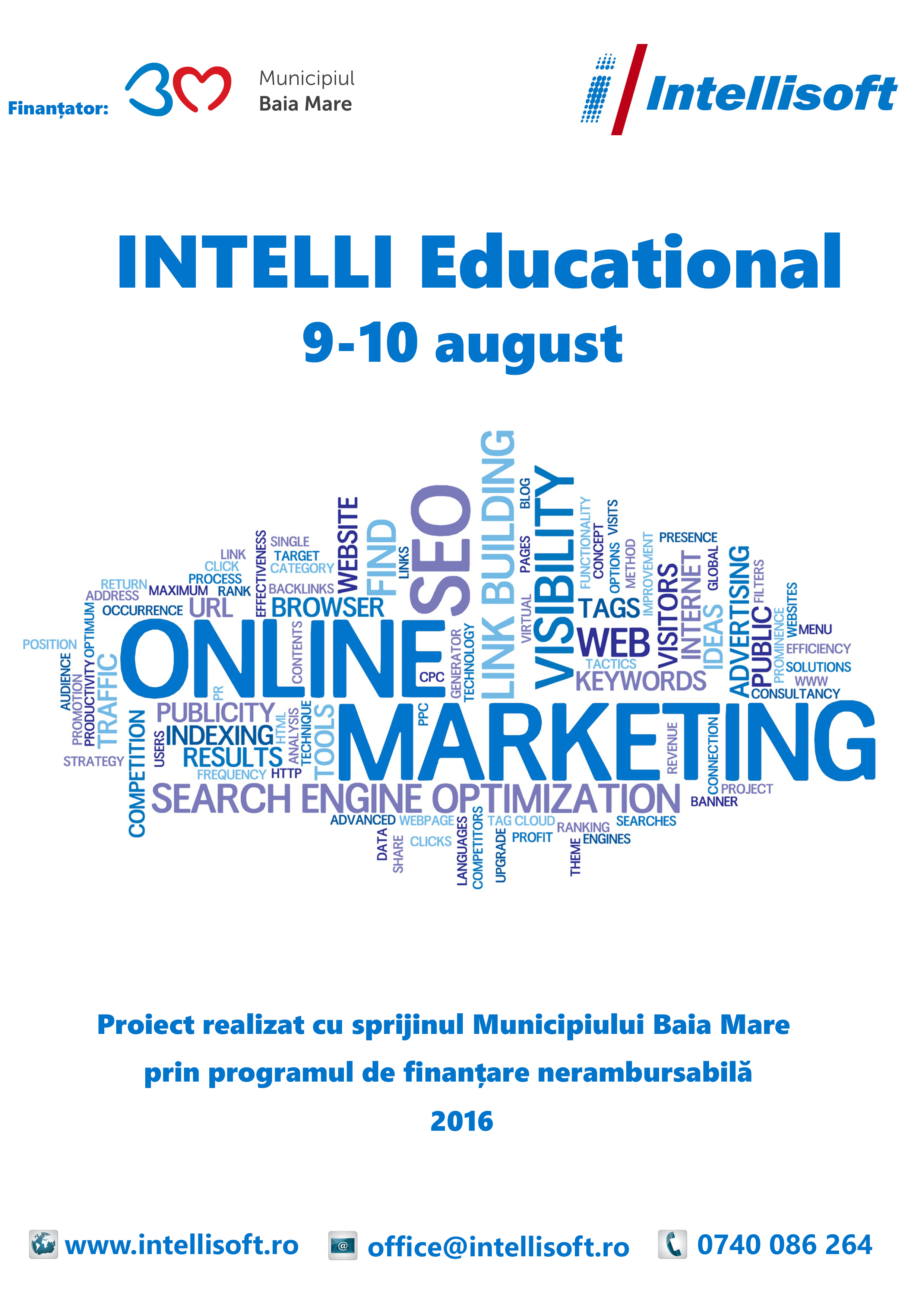 Those who want to enroll in the program can do so until the date of August 7, 2016 by completing the form below.
Participant selection will be made on a "first arrived, first served" basis, limited to 13 seats.
The project is supported by the Municipality of Baia Mare.
P.S. The Online Marketing course is ideal for those who want to create, promote or track a person's online presence, brand or company. It will help those with little or no experience in online marketing tools and techniques to discover effective online promotion. It will also help advanced users to discover new ways to improve and expand the online presence of managed websites.
• If you are a student, you want to follow this course to acquire new knowledge that can change your career direction.
• To reduce the budget needed for promoting their business, the end of the course, participants will be able to set their own direction to promote their company / business.
• If you want to work in Marketing or Communication, our course will help you understand and put into practice the fastest and most effective methods of promotion.